Gold Coast and Brisbane local businesses have been seeking the services of website design company Hyperactive Designs since 2000. Our clients enjoy the security of a website design studio that can attend to their online operations for the long term. After expanding operations to Brisbane, Sydney, Melbourne and New Zealand, our top priority has always been to look after our web clients and exceed their expectations. We are also a Microsoft Certified Partner and Adobe Solutions Partner. Trust Hyperactive Designs website design company for your next website.
Hyperactive Designs are one of Australia's leading website design and online marketing companies; leading the way to innovative website design and software development with our proven Web Design, Web Hosting and SEO packages, since 2000. To start the year for 2019 Hyperactive Designs has expanded our team of Internet Professionals to better service our clients needs.
Hyperactive Designs delivers premium, start to finish websites and online marketing strategies that ensures our clients have an online advantage over the competition. Hyperactive Designs sets itself apart from other web companies by developing our own web plugins that have been custom coded in house.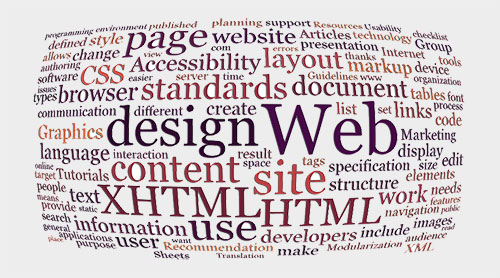 We now cater for mobile,  iPhone, iPad and Android Apps. Call us for the right advice for your business. Most of the content management systems websites we create now days are WordPress which is the easiest to use for our clients. WordPress has many exciting web design features that can keep the website fresh for years to come. It is also very easy to change the look and feel of WordPress websites via creating a new custom WordPress theme.
Hyperactive Designs logo and name are now registered trademarks number #1167866 and number #1167800. Trademarks demonstrate that we are here for the long run and not a chop shop that opens and closes six months later like most web design companies.
Hyperactive Designs has ongoing investments in place to ensure we stay on top of our field. All of our clients benefit from years of experience in delivering premium web sites.
Hyperactive Designs web company is focused on results, always exceeding our clients' expectations. Our award winning team is showing the way for other website companies to follow. From the very first day Hyperactive Designs opened its doors, we have adopted the latest trends in website and software development and continue to push the boundaries with our custom web modules. We create websites that will give return on your investment.
Hyperactive Designs is a full service Internet company. We can provide customers an all in one online solution with our partner business, HD Hosting. HD Hosting provides very competitive domain name registration and hosting packages with a choice of Australian or USA based servers and a full range of hosting packages to suit your budget and needs. HD Hosting is owned and operated by Hyperactive Designs as a service for our clients.
Hyperactive Designs website design company product line includes: – Custom Web Designs, WordPress content management system, search engine optimisation for excellent results in Google, custom online stores using WordPress and Magento, Logo Design, online marketing and social networking using Facebook and Twitter. We alos create Resonsive Websites for perfect resize on any device. Support for your website after it goes live is fast and precise; we coded the products after all. All website clients are partnered with a project manager and you receive detailed reporting and communication to ensure your project is completed on time and to specification.
Hyperactive Designs Companies
Other companies created by Hyperactive Designs are HD Hosting and iPower Search.
HD Hosting looks after website hosting and domain name registration for Hyperactive Designs' clients, keeping all clients web services with the one company to ensure that no domain renewals lost or missed in email again. While iPower Search provides website search engine optimisation for great results in all the top search engines.. For more information call us now on 1300 721 213
Some reasons to work with us
✓    We understand and distill your business needs by discussing your objectives, goals and expectations
✓    We apply our experience to find the best solution that fits your needs – from CMS to CSS to online web stores
✓    We work closely with you and deliver the best results, across any channel, any project and any budget
✓    We help you grow post-launch by applying proven marketing and design ideas to your business scenario
✓    We'll get along. We're very friendly and love talking shop
✓    We're competitive – on cost, design, & everything else, so you don't have to break the bank for good results
Here's a list of our main services – if the service you require is not listed here, simply give us a call and let us know what you need.
Web
Web design Custom – standards-compliant xhtml & css We never use bought templates
Website redesigns
Web hosting/domain names
Content management systems (CMS) WordPress
E-commerce online stores with secure checkout we like Eway
Web application development / Database development and Custom Plugins
Website usability testing
Design
Corporate identity + rebranding (business cards, letterheads, etc.)
Print & Promotional design (flyers, posters, banners etc.)
Marketing
Search engine optimisation (SEO)
Google, Yahoo and MSN AdWords
Pay per click marketing
Direct Response Copywriting